NEW Pick-Up Filters
Published date: 06 Mar 2020
Back to Article Listing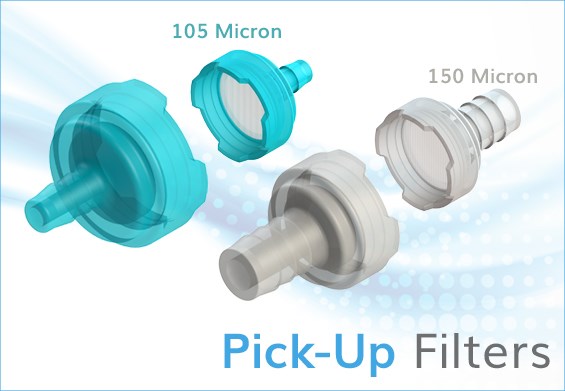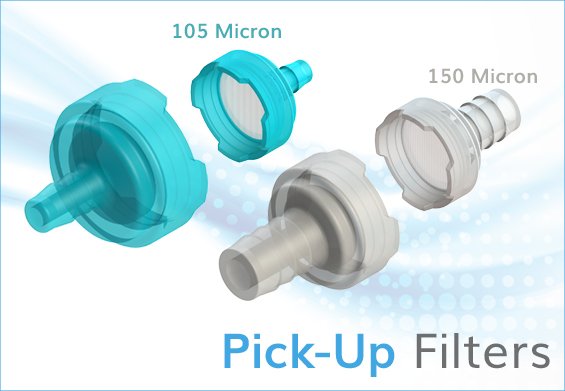 Eox supply a large selection of micro filters to suit many flow control applications. New to our range are Pick-Up filters designed for filtered entry for air, gases and fluid applications.
The filter shape provides a flow path for media even if placed against a flat surface. Eox offer this pick-up filter in two sizes 1/8" and 1/4" barbed ports. The colour denotes the micron and mesh size - blue for 105 micron and clear for 150 micron. These filters are typically used when contaminants within a media need to be removed prior to entering the application.


Specifications:
- Barb sizes: 6.4 mm (1/4") ID Tube & 3.2 mm (1/8") ID Tube
- Material: Polypropylene (blue or clear)
- Max Pressure: 8.62 bar (125 psi)
- Max Temperature: 60°C (140°F)
- Mounting Style: In-line
- ROHS & REACH Compliant: Yes
Eox offer a range of filters from as low as 0.10 Micron up to 250 Micron. Click here to see our full range including many different material options for both the filter element and the body housing as well as many connection styles from luer to luer, threaded, barb to barb and push-in.